A weekend of 53 hours non-stop excerpts what makes electronic + sound art from Cologne adorable – worth hearing / sound art radio /
---
saturday
17 april 2021
MESZ/CEST/CEDT BST + 0100
0 — 3 h
funkt#3
---
00:00
Why are you just jumping all the time instead of falling?
Rebecca Beauchamp, Tatiana Heumann, hans w. koch, Jiyun Park, Hye Young Sin, Richard (R.I.P.) Hayman (Dreamsound)
Moderation: hans w. koch, Richard (R.I.P.) Hayman (Dreamsound) (en)
2020
Duration: 52:11 min
en / Why are you just jumping all the time instead of falling? / exploring the musical dimension of sleep and dreams / A radiophonic piece about dreams and sound, created in summer 2020 during the seminar "good vibrations" by Rebecca Beauchamp, Tatiana Heumann, prof. hans w. koch, Jiyun Park, Hye Young Sin with additional narration (via skype) by Richard (R.I.P.) Hayman (Dreamsound)
ger / Warum springst du immer nur, statt zu fallen? / Erforschung der musikalischen Dimension von Schlaf und Träumen. Ein Radiostück, das im Sommer 2020 im Seminar "good vibrations" entstand als Kollaboration zwischen Rebecca Beauchamp, Tatiana Heumann, Prof. hans w. koch, Jiyun Park, Hye Young Sin und mit zusätzlichen Erzählungen (via skype) von Richard (R.I.P.) Hayman (Dreamsound)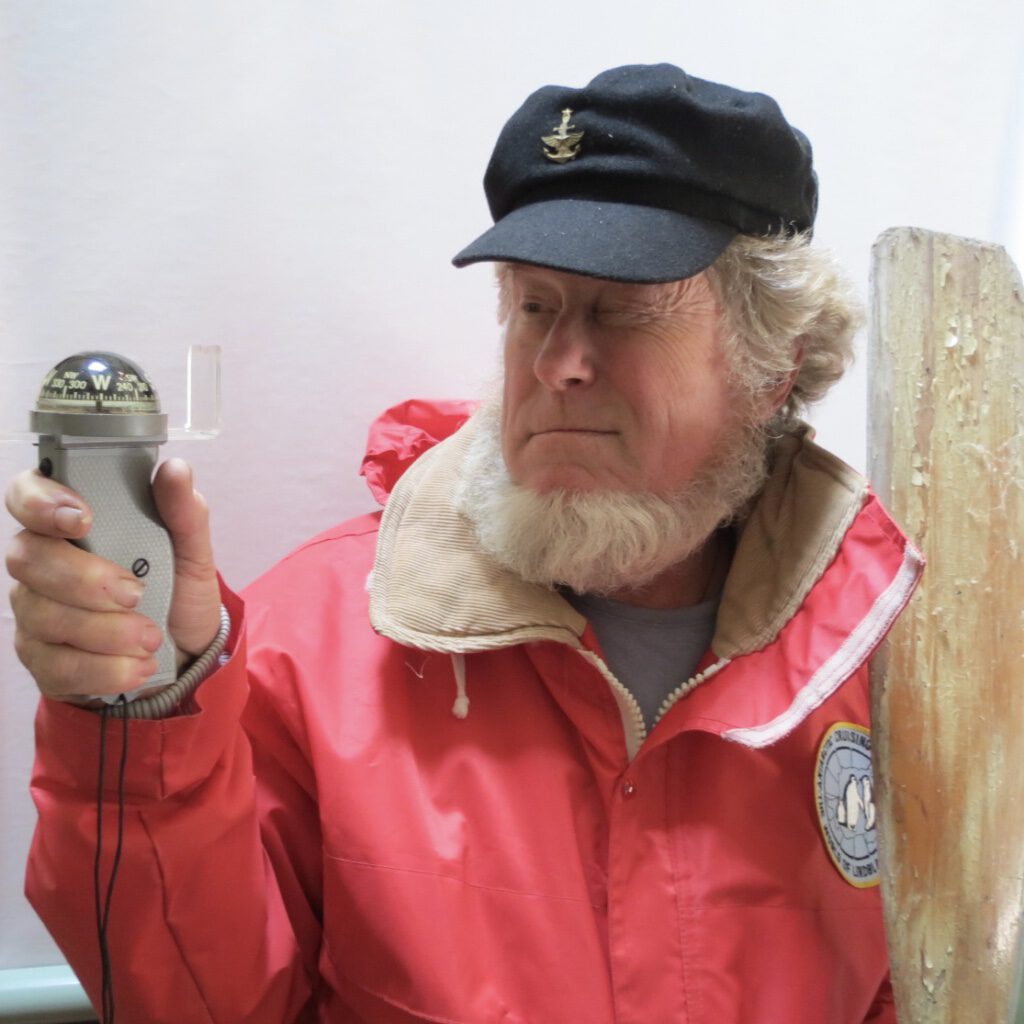 Photo by Richard (R.I.P.) Hayman
---
01:00
audioplayer:::
---
ROW OUT
Andreas O. Hirsch
Label: makiphon 003 / bandcamp / Row is a straight field recording of a Dutch lifeboat team on a training run to the Wadden Sea and back again. The first side out, the second back. The sound elements are: the water, the rhythmic rowing, the creaking boat, and the rhythmic vocal exhortations of the steersman.
---
Federlos
Bordun Orchester: Andrés Krause, Marc Matter
---
Zugfahrt nach Busan
Ji Hyun Park
---
KERBEROS SCORE
Gero Koenig, Werner Raditschnig
---
CRESCENDO, CYCLUS Fragments
Gero Koenig
---
COMPLETE WORKS VOL.2
Oxana Omelchuk, Constantin Herzog
---
ON-Podcast:
WE ACTUALLY MAKE MUSIC I
sonae, Philipp Höning
This mix is made of music from the albums Sonae – I Started Wearing Black | Sonae – Music For People Who Shave Their Heads and the upcoming albums MethLife – Anechoict Chambers | MethLife – Drew Cumming Todesursache | MethLife – Muzak For The Tessier Ashpool-Dynaspace Headquarter | and further unreleased Sonae tracks | all rights reserved.
---
3 — 6 h
funkt#4
audioplayer:::
---
KLANGKAMM
Christian Faubel
---
PATTERNS FOR BENCHES
Hye Young Sin
---
URLAUB IN VERMILION SANDS #3
Stefan Haagen
---
FUNFON – GATTER (Excerpt A)
Sebastian Thewes
---
HOHENZOLLERNBRÜCKE
Michael Rüsenberg
---
RODIO
Tobias Beck
---
RODENKIRCHENER BRÜCKE
Michael Rüsenberg
---
O.T. (PT.2)
Klaus Osterwald
---
URLAUB IN VERMILION SANDS #1
Stefan Haagen
---
MERCURE / MONDIAL
Stephanie Glauber, Miriam Gossing
---
ZOOBRÜCKE
Michael Rüsenberg
---
PIPES
Jiyun Park
---
FUNFON-GATTER (Excerpt B)
Sebastian Thewes
---
COMPILATION
Axel Pulgar playlist:
— LLAMADA RETROALIMENTADA
— PROGRESSIVE_0
— INTERVALO ABIERTO
— PROGRESSIVE_1
— CRAFT
— CONTEMPLATIVE
— YUGUELUMP
— CERRO NEGRO
— ENDE
— GROOURO
— JÄM
— FISIOLOGIA MAQUINAL
— KUGEL ATTACK
— AMÁH
— MUSIKMASCHINE!
---
QUADRAT ICHENDORF
Schlammpeitziger
---
6 — 9 h
funkt#5
audioplayer:::
---
ACCELERATED STANDSTILL
Achim Mohné
---
EGOFLESH
Fetisch Park
---
DISORDER RESONANCE 05
Luis Antunes Pena
---
DISORDER RESONANCE 06
Luis Antunes Pena
---
DER ATMENDE RAUM
Alissa Berger
---
DIE WIRKUNG DER MUSIK
Harald Sack Ziegler
---
BEUYS GOES PYTHAGORAS
Siegfried Koepf
---
CORONA MEDIATION (Excerpt)
Michael Ranta
---
9 — 12 h
funkt#6
audioplayer:::
---
NYC MUSEUM CYCLE 01-26
Dietmar Bonnen
---
N1cHt Hi3r
Tim Gorinski, Paul Faltz
---
RADIOOSCILLATING
Verena Barie
---
DROWNED WORLD
Verena Barie
---
BLINDED
Verena Barie
---
RHENUS (Sonic Flux)
Friday Dunard (aka Friedemann Dupelius)
---
WURFHALM WIGGO
Schlammpeitziger
---
BEAUTY
Frank Barknecht
---
12— 15 h
funkt#7
audioplayer:::
---
BLASENWERFER UND PHRASENDRESCHER
Männer mit Motoren
---
ON-Podcast:
WE ACTUALLY MAKE MUSIC PT.2
sonae, Philipp Höning
---
SÜDBRÜCKE
Michael Rüsenberg
---
SCHWARM DER MISCHWESEN
Andreas Wagner
---
PUBLIC DEMAND #01
Random Supply
---
MAZWI2
Bernd Härpfer
---
MALLORCAAKNE I
TITANOBOA
2021, unveröffentlicht
---

KDB
TITANOBOA & Belay
2018 / soundcloud


---
FALSCHE ZÄHNE
TITANOBOA
2020 / Porphyr (LP) a-musik A44V
---
AUKI
TITANOBOA
2018 / soundcloud

---
REFRACTION
Achim Mohné, Ayumi Paul
---
PLAN_B
Bettina Wenzel
---
ANTE SAPINA
Titanoboa
---
MFF 100
Harald Sack Ziegler
---
PT.3
Klaus Osterwald
---
NACHTFLUG
Peter Behrendsen
---
ON-Podcast:
CONTAINERKLANG
Friedemann Dupelius, Timm Roller, Alina Loewenich, Etienne Nillesen, Akiko Ahrendt, Annegret Mayer-Lindenberg, Elisa Kühnl, Sebastian von der Heide, Tanja Kodlin, Salim Javaid
---
15 — 18 h
funkt#8
---
15:00
grapefruits
Dora Schilling, Elisa Kühnl, Elisa Metz, Helene Heuser, Nathalie Brum, Theresa Nink, Anna Schütten, Daniel Muñoz Barragán
Moderation: the authors (en/ger)
Duration:  59:58 min
en / The title refers to the book Grapefruit, by Yoko Ono, who understood grapefruits as being a hybrid of lemons and oranges. She saw this as a metaphor for her own identity - always being an 'in-between'. In 2019 the first issue, with the title, Imaginary Sound was published. Since then, the grapefruits team has released a new issue twice a year, combining an overarching topic with six artist portraits - all chosen by the authors, from early pioneers to emerging artists, and based on personal interest while connecting different genres and perspectives., from early pioneers to emerging  artists. Following the dedicated issues on Performance (February 2020) and Instruments (July 2020), the current publication (April 2021) focuses on Installations. During their one hour broadcast for FUNKT, the grapefruits team will give insights into their latest issue and talk about their ever-growing project while listening to tracks from each issue. Claudia Robles-Angle is introduced by Helene Heuser, Brenna Murphy by Elisa Kühnl, Shadwa Ali by Nathalie Brum, with original soundtrack by Shadwa Ali and Natascha Sadr Haghighian by Theresa Nink.
ger /grapefruits ist ein Fanzine über Komponistinnen und Klangkünstlerinnen. Der Titel bezieht sich auf das Buch Grapefruit von Yoko Ono, die Grapefruits als eine Mischung aus Zitronen und Orangen verstand, eine Metapher für ihre eigene Identität - immer dazwischen. 2019 erschien die erste Ausgabe mit dem Titel Imaginary Sound. Seitdem veröffentlicht das Grapefruits-Team zweimal im Jahr eine neue Ausgabe, welche jeweils ein übergreifendes Thema mit sechs Künstler*innen Porträts kombiniert. Die sieben Autorinnen und ein Autor wählen jede Künstlerin nach persönlichem Interesse aus und verbinden verschiedene Genres und Perspektiven, von frühen Pionierinnen bis zu aufstrebenden Künstlerinnen. Nach den Schwerpunkten Performance und Instrumente beschäftigt sich die neueste Veröffentlichung (April 2021) mit dem Thema Installationen. Während der einstündigen Sendung für FUNKT wird das Grapefruits-Team Einblicke in die neueste Ausgabe geben, über das stetig wachsende Projekt sprechen und derweil Tracks aus den verschiedenen Ausgaben spielen. Claudia Robles-Angle wird vorgestellt von Helene Heuser, Brenna Murphy von Elisa Kühnl, Shadwa Ali von Nathalie Brum, mit O-Ton von Shadwa Ali und Natascha Sadr Haghighian  von Theresa Nink.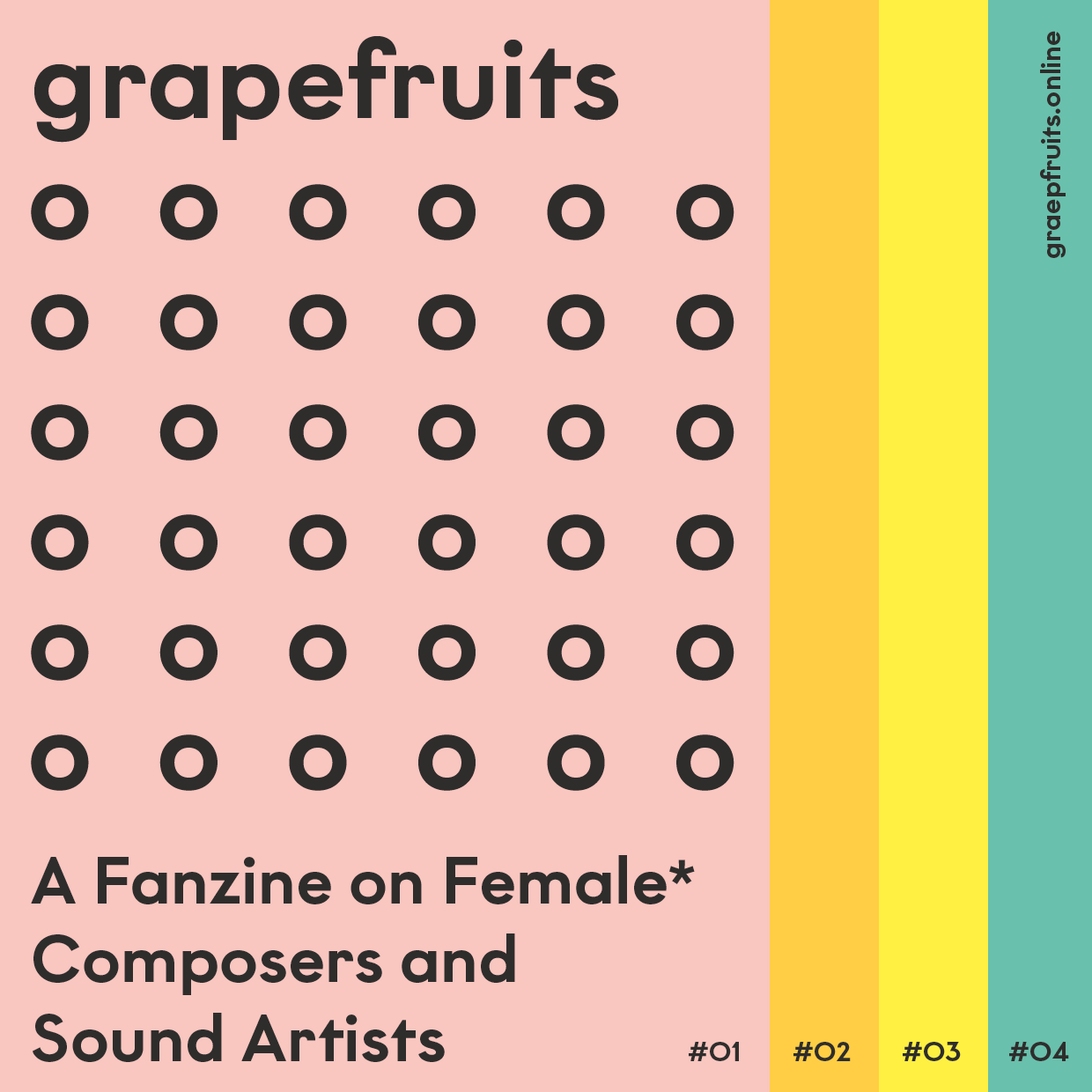 by Elisa Metz
---
16:00
Gathering Rustic Airs
Sybella Perry, Franziska Windisch
Moderation: the artists (en)
Duration:  70:12 min
en / Sybella Perry's radio programme is based on material from her book and LP 'Rustic Airs' with book readings, extended field recording, and LP excerpts, followed by a conversation with Franziska Windisch.
The book uses folk airs, those interchangeable tunes that travelled and were adapted, to consider ways to examine mobility, transformation and plurality. Her approach juxtaposes both generative electro-acoustic composition with instrumental recordings of folk music, and critical writing with travelogues in order to consider the changes that occur in the gaps between notes and bars; between people, between spaces and places; words, sounds and subjects.
ger / Sybella Perry präsentiert Material aus ihrer Buch- und LP-Veröffentlichung Rustic Airs in der Form eines Radio Features, dem im Anschluss ein Gespräch mit Franziska Windisch folgt. Auf der Suche nach einer Denkweise, die sich mit Mobilität, Transformation und Pluralität befasst, widmet sich Gathering Rustic Airs dem Phänomen der Folk Airs; austauschbaren Melodien, die auf Reisen sind und sich stetig verändern. Im Nebeneinander von generativer elektroakustischer Komposition mit Aufnahmen instrumentaler folk music, von critical writing mit Reiseberichten, geschehen die Veränderungen in den Lücken zwischen Noten und Takten, zwischen Menschen, Räumen und Orten, zwischen Wörtern, Klängen und Themenfeldern.
Photo by Dörthe Boxberg
---
17:12
In lieblicher Bläue
Peter Behrendsen, Dietmar Bonnen
Duration:  22:36 min
en / This piece was written in 2020 for the 250th birthday of Friedrich Hölderlin. The text 'In lieblicher Bläue' is from the last years of his life and is signed Scardanelli, as was usually his way during this phase.
I recorded the piano part on an out-of-tune instrument with a broken frame that could no longer be restored and was scrapped immediately afterwards. Following the recording of the piano and speech, I asked Peter Behrendsen to process the two tracks using different electronic means. The piece was mixed from these 4 elements.
ger /Das Stück entstand 2020 zum 250. Geburtstag von Friedrich Hölderlin. Der Text »In lieblicher Bläue« stammt aus seinen letzten Lebensjahren und ist wie meist in dieser Phase mit Scardanelli unterzeichnet.
Den Klavierpart habe ich auf einem komplett verstimmten, nicht mehr restaurierbaren Instrument mit gebrochenem Rahmen eingespielt, das unmittelbar danach verschrottet wurde. Im Anschluss an die Aufnahmen von Klavier und Sprache bat ich Peter Behrendsen um Bearbeitung der beiden Spuren mit unterschiedlichen elektronische Mitteln. Aus diesen 4 Elementen wurde das Stück gemischt.
Text: Dietmar Bonnen
Dietmar Bonnen: Voice, Piano  /  Peter Behrendsen: Electronics  /  Recording/Mix: Gagga Deistler/Bonnen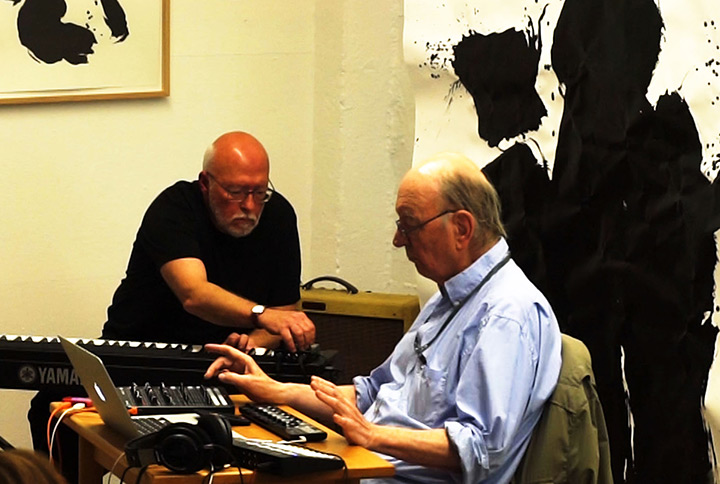 ---
17:36
Nine dead plants tell other stories
zoon slows (aka Echo Ho)
2012
Duration: 20:21 min
en/ SlowQin is a self-invented instrument based on a traditional Chinese Qin, enhanced with controllers like electric guitars, built from transparent acrylic.
ger/ SlowQin ist ein selbst erfundenes Instrument, basierend auf einer traditionellen chinesischen Qin, erweitert mit Controllern wie bei E-Gitarren, gebaut aus transparentem Acryl.
Composed and played by zoon slows (aka Echo Ho) / Instruments: SlowQin, 9 dead garden plants, voice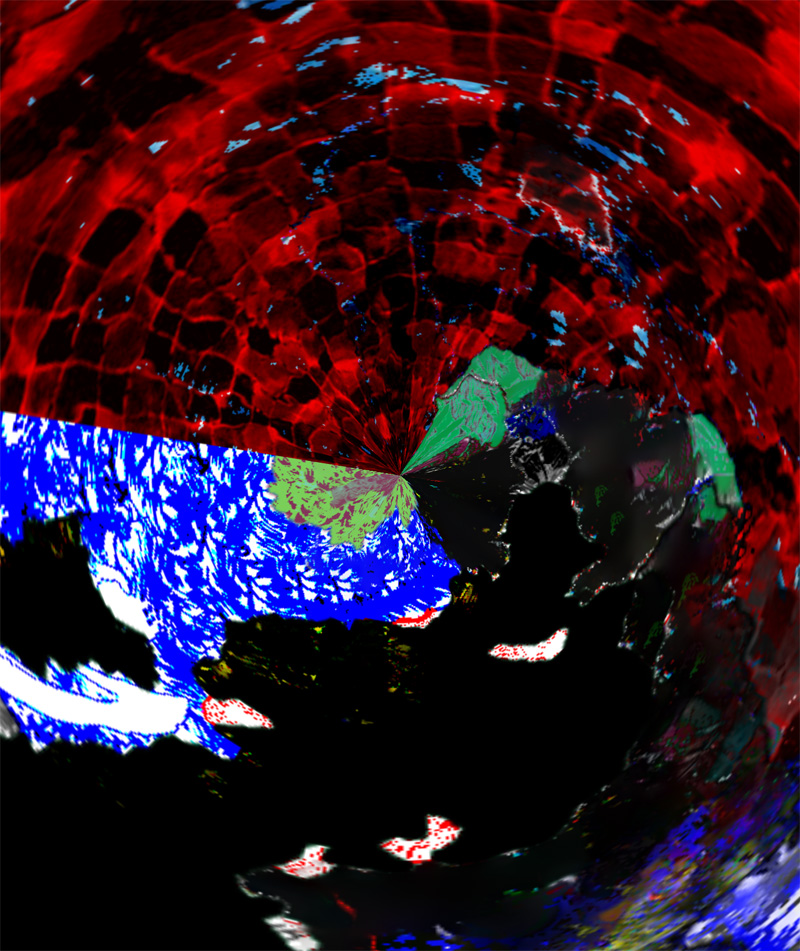 Photo by Echo Ho
---
18 — 21 h
funkt#9
---
18:00
electromechanical music portrait
Tina Tonagel
Moderation: the artists (en/ger)
Duration:  27:35 min
en / Self-portrait of the media artist Tina Tonagel – her DIY electromechanical instruments / Tina Tonagel is a Media-Artist. She works in the fields of Kinetic and Sound Art, using different analogue projections and electromechanical devices for elaborate site-specific installations.
In her live concerts she plays different self-constructed sound-generators and instruments, which are partially played automatically. Her latest project is the band 120DEN - four women, who play a huge range including Death Metal, Electronic, World Music and Punk and who perform on modified mannequin legs.
You can hear recordings and compositions of some of Tina's sound installations using slates, vibrating strings, metal springs and triangles, as well as excerpts from live recordings of concerts and a few specially recorded tracks.
ger / Selbstporträt der Medienkünstlerin Tina Tonagel – ihre elektromechanischen DIY-Instrumente / Tina Tonagel ist Medienkünstlerin. Sie arbeitet im Bereich Klang und Kinetik, mit verschiedenen analogen Projektionstechniken sowie elektromechanischen Apparaturen, die sie für poetische Installationen und aufwändige Interventionen im Raum nutzt.
In ihren Live-Konzerten spielt sie auf diversen selbst-konstruierten Klang-Erzeugern und Instrumenten, die teilweise elektromechanisch angesteuert werden. Ihr neustes Projekt ist die Band 120DEN: vier Frauen, die auf modifizierten Schaufensterpuppenbeinen zwischen Death-Metal, Elektronik, Weltmusik und Punk performen.
Zu hören sind Aufnahmen und Kompositionen von Klanginstallationen mit Schieferplatten, schwingenden Saiten, Metallfedern und Triangeln, außerdem Ausschnitte aus Mitschnitten von Konzerten sowie ein paar extra aufgenommene Tracks.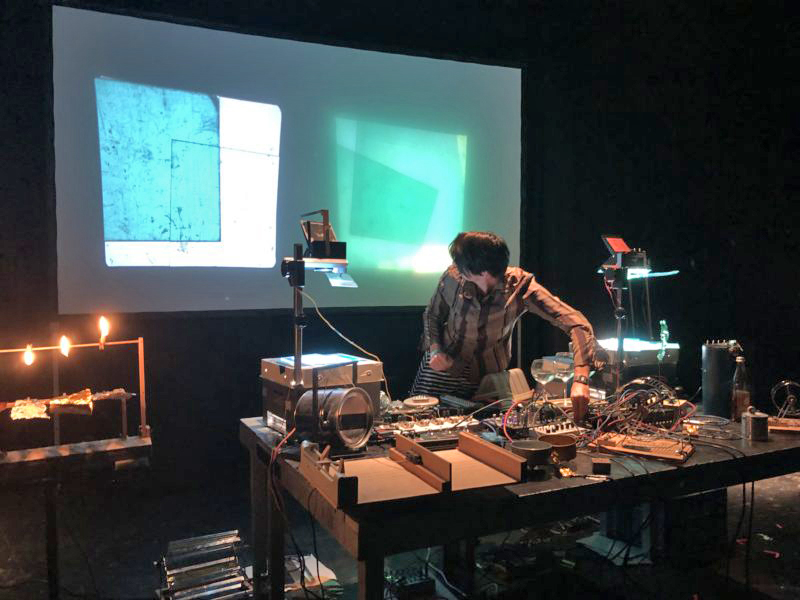 Photo by Tina Tonagel
---
18:30
Homework
Udo Moll
Moderation: the artists (en)
Duration:  29:04 min
en / I will give insights into electro-acoustic works from various contexts that have been created over the last two years. We will hear excerpts from my most recent work, music for a video installation by Gudrun Barenbrock, as well as live recordings from the project 'Shakespeare ZombieNation II'. There will also be excerpts and out-takes from my latest radio productions 'ENIAC Girls' (DLF 2018), 'Abenteuer' (ORF Kunstradio 2020) and 'Otaku Nation' (DLF/SWR 2020). The starting point is usually improvisationally generated structures and sounds from modular synthesizers, which are then combined with recordings of acoustic instruments and field recordings and assembled, after careful editing, into a composition.
ger / Ich werde Einblicke geben in elektro-akustische Arbeiten aus verschiedensten Zusammenhängen, die in den letzten zwei Jahren entstanden sind. Wir hören Ausschnitte aus meiner aktuellsten Arbeit, der Musik zu einer Videoinstallation von Gudrun Barenbrock, aber auch live-Aufnahmen aus dem Projekt "Shakespeare ZombieNation II" sowie Exzerpte und out-Takes aus meinen letzten Radioproduktionen "ENIAC girls" (DLF 2018), "Abenteuer" (ORF Kunstradio 2020) und "Otaku Nation" (DLF/SWR 2020). Ausgangspunkt sind meistens improvisatorisch erzeugte Strukturen und Klänge aus Modularsynthesizern, die dann mit Aufnahmen akustischer Instrumente und mit field recordings kombiniert und durch exzessives editing zu einer Komposition montiert werden.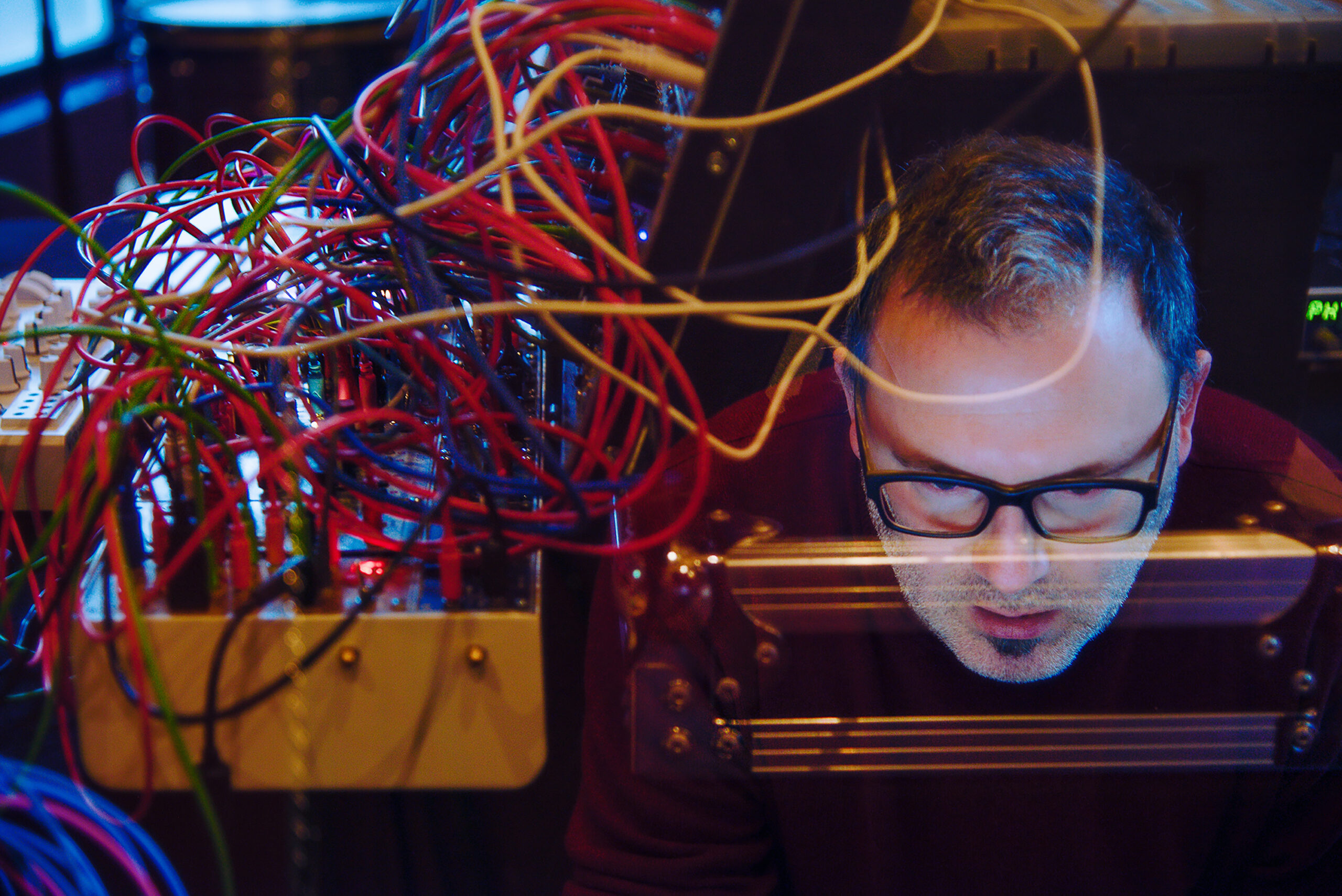 Photo by Udo Moll
---
19:00
I. M. FLOW-SEIN – wassup conciousness? Low below we flow
Joker Nies, Petra Wolf
2021
Duration:  29:00 min
en / For their new project, the Easel Modulation Weasels, Petra Wolf und Joker Nies, will put on their A.I. skins and dive as FLOW und SEIN, deep into the dumb and numb of the 'SITUATION'.
Cultural ruins drift by failed promises and the masked ball of crisis-profit opportunity. So many questions: Can dull thinking save up nicely?
Why speak precautionary, if stupidity does the job?
If I think outside the box, does the radius give offense?
We receive on all frequencies, detect fabrics of oscillation, and visit islands of peace and insanity, while not bothered at all by the whole 'mankind' thing: A.I.  –  OK!
We don´t know where the journey will take us, but that's finally the reason we have sent them out.
ger / In Ihrem neuen Projekt ziehen sich die Easel Modulation Weasels, Petra Wolf und Joker Nies, ihre K.I. Häute über und tauchen als FLOW und SEIN tief in den Mumpf und Dumpf  der "LAGE" ein.
Kultur-Ruinen treiben vorbei an aufgegebenen Versprechungen, Maskenball mit Krisengewinn-Chance. Fragen über Fragen:
Kann dumpf denken, schön sparen?
Wieso vorsorglich sprechen, wenn es Dummheit auch tut?
Wenn ich quer denke, eckt dann der Radius zurück?
Wir empfangen auf allen Frequenzen, spüren Schwingungsgewebe auf, besuchen Insel der Ruhe und des Wahns und lassen uns von dem ganzen Gemenschel nicht weiter beeindrucken:  K.I. -  OK !
Wir wissen nicht genau, wohin die Reise geht; letztendlich haben wir die beiden los geschickt, um genau das herauszufinden.
Joker Nies/SEIN: music, instruments, text / Petra Wolf/FLOW: programing, instruments, text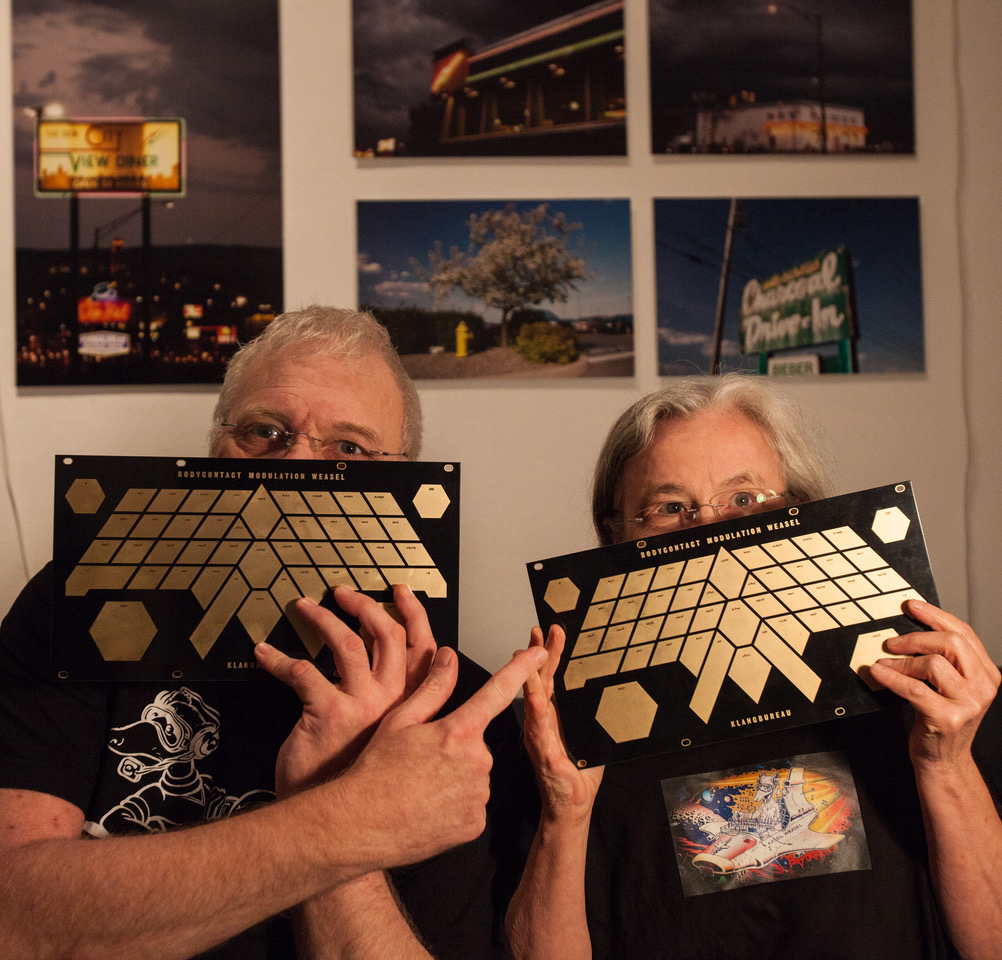 Photo by Wolf/Nies
---
19:30
If you see me on the road
MME dUO: Patricia Koellges, Tamara Lorenz
Duration:  29:05 min
en / 'If you see me on the road' is a road movie about two lost audiophiles in a landscape full of disturbances, stutters, voids, whims and untold moments. It takes place at sea and on shore and explores movement and waiting. We are hitchhikers, 'Please pick up me'  is an invitation to you, dear listener, to perceive us and this sound piece we have prepared for you with not a jot of attention. How to? Nu – stay tuned.
MME dUO is concerned with field research into fragmented language and sound collage. They focus on both harmony and disharmony, using partly invented instruments, voice and electronics. All of this being rooted in 'Musique concrete'. MME dUO are Patricia Koellges and Tamara Lorenz.
ger / 'If you see me on the road' spielt zu Wasser und zu Land, ist Fortbewegung und Warten, ein Roadmovie zweier verirrter Audiophiler in einer Landschaft voller Störungen, Stottern, Lücken und Launen und nicht erzählbarer Momente. Wir sind Anhalter und 'Please pick up me' ist eine Aufforderung an Sie, liebe Hörer, uns und dieses Klangstück, das wir für Sie vorbereitet haben, mit keinem Deut Aufmerksamkeit wahrzunehmen. How to? Nu - Bleiben Sie dran.
MME dUO ist Feldforschung in fragmentierter Sprache und Klangcollage. Ein Dauerlauf in Dis und Harmonie mit teilweise erfundenen Instrumenten, Stimme und Elektronik und Verbindungen zur 'Musique concrete'. MME dUO sind Patricia Koellges und Tamara Lorenz.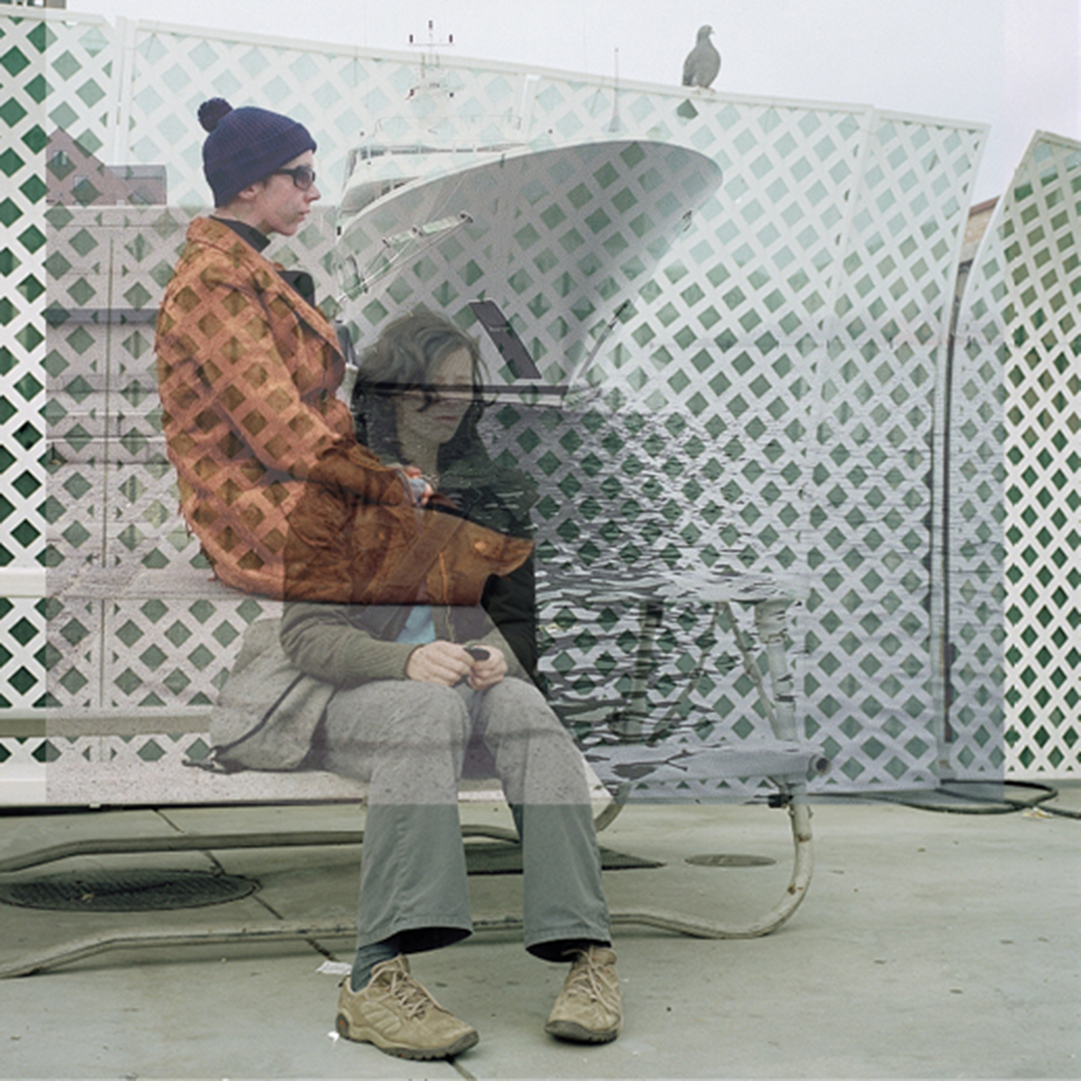 Photo by MME dUO
---
20:00
Gut Trostenthal (Madness, Mayhem, Chaos, Disturbance and Destruction)
Claus van Bebber, Therapeutische Hörgruppe Köln
Moderation: the artists (ger)
2021
Duration: 59:00 min
en / Musician and sound artist Claus van Bebber (record player and objects) meets Therapeutische Hörgruppe Köln (electronic instruments, objects, recording and processing) in a real world/life encounter! Therapeutic interventions on HERE and THERE, distances between NOW, SOON and NOT YET. Time shifts, spatial modulation and momentary perspective - a wild messy scenario - uneasy at times but enjoyable bridging and crashing! Recorded at Gut Trostenthal (27 March 2021)
ger/ Der Musiker, Klangkünstler und Bildende Künstler Claus van Bebber (Schallplattenspieler u. Objekte) trifft in real-räumlicher Begegnung auf die Therapeutische Hörgruppe Köln (Elektronisches Instrumentarium, Objekte, Recording u. Prozessierung). Therapeutische Interventionen zum HIER und DORT, Distanzen zwischen JETZT, GLEICH und EBEN. Zeitversatz, Raummodulation und Moment-Perspektive – ein "wüste Szenerie"-Amalgam – uneasy but enjoyable bridging and crashing! Aufgenommen auf Gut Trostenthal (27. März 2021)
www.therapeutischehoergruppekoeln.de/
www.cvbebber.de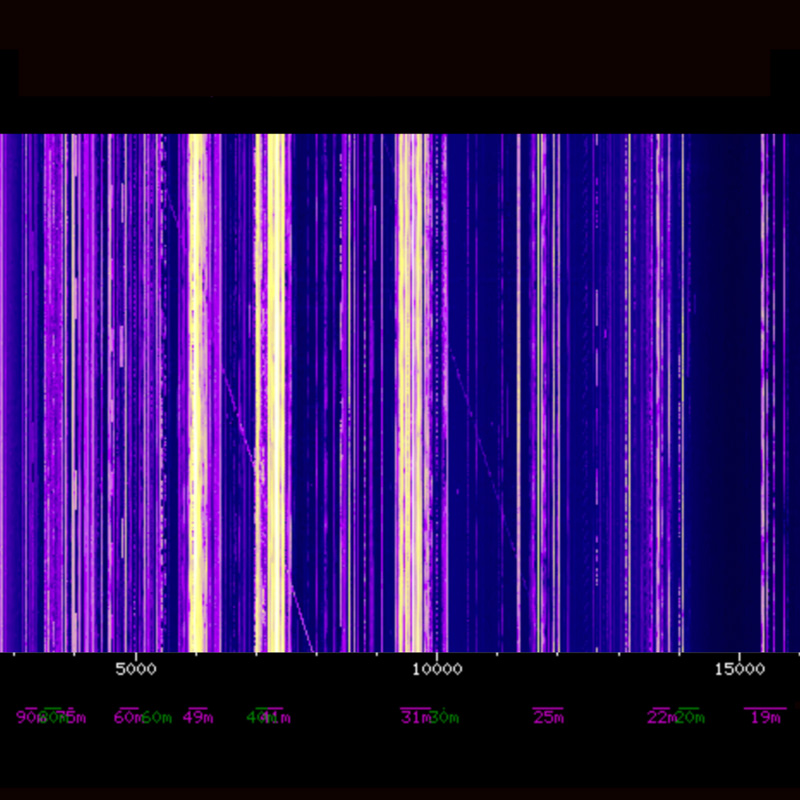 Photo by THGK/van Bebber
---
21 — 24 h
funkt#10
---
21:00
bridging visual art and music
Frauke Berg, Julia Bünnagel, Anke Eckardt
Moderation: Will Saunders (en)
Duration:  59:00 min
en/ This hour of radio is dedicated to bridging visual art and music through works from Frauke Berg, Julia Bünnagel and Anke Eckardt. Some of the works address the relationship between power and perception, structure and rule. Other works allow us to consciously listen to indoor and outdoor spaces. In her installation "HAUT dry/wet", Anke Eckardt uses ultrasonic beams to bring the surface reflections of architecture into a dynamic relationship with a visitor's mobile listening. In "Sounds Like Vienna" Julia Bünnagel extracts an otherwise inaudible score of urban space and makes it sound. Street surfaces, cast onto concrete slabs, are played by the artist using record decks. Through a system of floating loudspeakers, Frauke Berg allows field recordings to travel along a river in Poland. Her work "Composition For A Conducting River" is a unique sonic intervention into the river's surrounding soundscape.
The original works are all built on a careful fusion of what can be listened to and what can be seen. So that the places and visual elements of each work can be imagined via radio, spoken introductions to the project's concepts and visual elements support the audio examples.
ger/ Diese Stunde Radio widmet sich dem Brückenschlag zwischen Bildender Kunst und Musik mit Arbeiten von Frauke Berg, Julia Bünnagel und Anke Eckardt.  Ein Teil der Arbeiten adressiert das Verhältnis von Macht und Wahrnehmung, Struktur und  Regel. Andere Arbeiten lassen uns Innen- und Außenräume belauschen. Anke Eckardt bringt in ihrer Installation "HAUT dry/wet", den Widerhall der Architektur mit Ultraschallbeams gezielt ins Ohr. Julia Bünnagel läßt in "Sounds Like Vienna" den urbanen Raum auf ungehörte Weise erklingen, abgeformte Straßenbeläge werden auf Schallplattenspielern abgespielt. Über schwimmende Lautsprecher erweitert Frauke Berg in "Composition For A Conducting River" den Naturraum auf einzigartige Weise, indem sie field recordings auf einem Fluß in Polen reisen lässt.
Gemeinsam ist den originalen Arbeiten die Verschmelzung von Hören und Sehen. Kurzen
Einführungen zur Konzeption und dem bildnerischen Anteil folgen Hörbeispiele, welche sowohl die Orte als auch das Visuelle über das Radio imaginieren lassen.
​www.ankeeckardt.com
www.juliabuennagel.de
www.fraukeberg.de
Photo by Julia Bünnagel
---
22:00
Tara-ra (many stars, together)
Bidisha Das
Duration:  59:00 min
en / Bidisha is an Indian artist working closely with nature and sound art. Her work is primarily inspired by the wonders of life, cosmos and bio sounds. She works with self-made instruments and analogue synths. She often explores and digs in her interest in technology through several improvised sonic space-time ventures. She is inspired by the language of folk sounds and worked collaboratively with other musicians exploring Indian folk music from Bengal and Rajasthan. For the Cologne Radio Weekend Show, she will be presenting a soundscape where the voyage plays an important role. It celebrates the fact of being alive on Earth…and the movement of our planet through this vast space. The abstraction of the entangled space and our endless cosmic journey is the story of the composition. It is called 'Tara-ra', which in Bengali means 'many stars, together'.
ger / Bidisha ist eine indische Künstlerin, die engverwoben mit Natur und sound art arbeitet. Ihre Arbeit ist inspiriert von den Wundern des Lebens, des Kosmos und der Bioklänge. Sie arbeitet mit selbstgebauten Instrumenten und analogen Synthesizern. Sie erforscht und vertieft häufig ihr Interesse an Technologie durch improvisierte Raum-Zeit-Projekte. Sie ist von der Sprache der Volksklänge inspiriert und arbeitete mit anderen Musikern zusammen, die die indische Volksmusik aus Bengalen und Rajasthan erforschen. Für Funkt sound art radio präsentiert sie ein soundscape, in der das Reisen eine wichtige Rolle spielt. Es feiert die Tatsache, auf der Erde zu leben… und die Bewegung unseres Planeten durch diesen riesigen Raum. Die Abstraktion des verschränkten Raumes und unsere endlose kosmische Reise erzählt die Komposition. "Tara-ra" ist Bengali, es bedeutet "viele Sterne zusammen".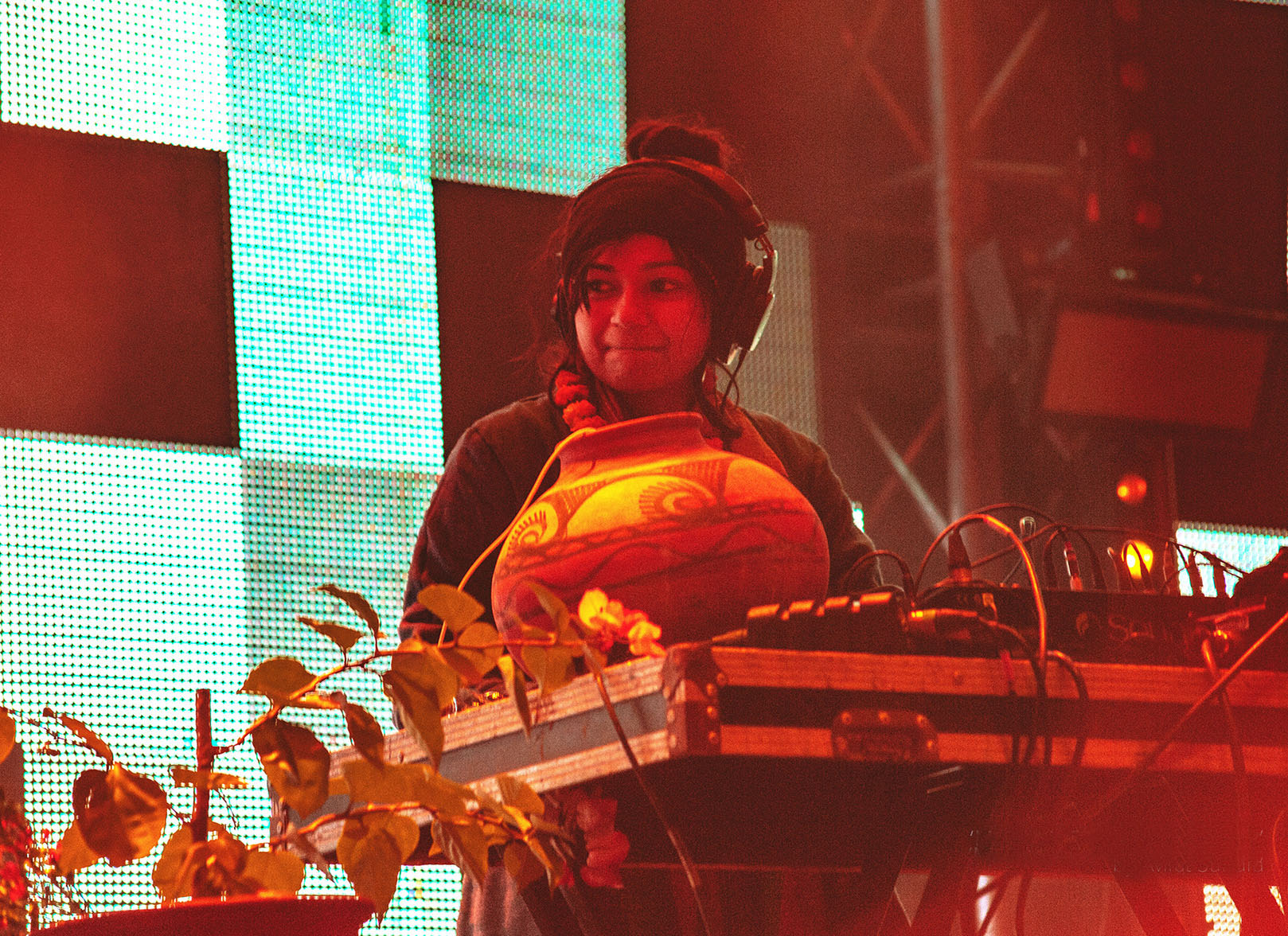 Photo by Avirat Sundra
---
23:00
Conceptronica: The Sound and Ideas of Conceputal, Critical, Political Electronic Music of Today
Institut für Betrachtung, sonae
Moderation: sonae (en)
Duration: 59:18 min
en / The Sounds and Ideas of Conceputual, Critical and Political Electronic Music of Today / The positioning of electronic music between the two worlds of 'club' and 'art' has become a fairly common reality of current artistic life.  Music journalist Simon Reynolds outlined and named this phenomenon in his article, 'The Rise of Conceptronica. Why so much electronic music this decade felt like it belonged into a museum instead of a club'. After a wave of public debate and reactions about Reynolds' article, Sonae decided to leave the discussion and dedicate this hour to the sound and ideas of so-called 'Conceptronica'.
Sonae is a musician, live performer, DJ for experimental electronic music, and author.
ger / Sound und Ideen der konzeptionellen, kritischen, politischen Elektronischen Musik von heute / Eine Positionierung zwischen zwei Welten: Elektronische Musik zwischen Club und Kunst ist inzwischen eine ziemlich verbreitete künstlerische Lebensrealität. Musikjournalist Simon Reynolds umriss und benannte das Phänomen in seinem diskutierten Artikel "The Rise of Conceptronica. Why so much electronic music this decade felt like it belonged into a museum instead of a club" (Pitchfork). Nach einer Welle öffentlicher Debatten und Reaktionen auf Reynold's Artikel, entschied Sonae, den Diskurs zu verlassen und diese Stunde dem Sound und den Ideen der sogenannten Conceptronica zu widmen. | Sonae ist eine Musikerin, Live Performerin und DJ der experimentellen Elektronischen Musik, zudem Autorin.
playlist:
— PRETENDING (Sophie II) / Nkisi
— TRANSIT (Isabelle Finou Territory War) / Bromo
— ON MIGRATION (A Bhaskar Rao We Are Here) / Sonae
— ON FEMICIDE / rec-on.org
— FEAR, UNCERTINITY, DOUBT  (Holly Herndon White Maetel) / Chino Amobi
— ON OPPRESSION / rec-on.org , Kollu I-Joloud, Zuli feat. Msylma
— SYSTEM IMMANENT VALUE DEFECT (Sonae On Frontex) /rec-on.org
— ANIMAL UNION (Bromo Vulnerbody) / Zuli Solidare, AGF
— ARE YOU FREE? (Nkisi In Your Head) Zuli
— YOU CONCRETE / Lee Gamble
www.sonaemusic.net
www.institutfuerbetrachtung.de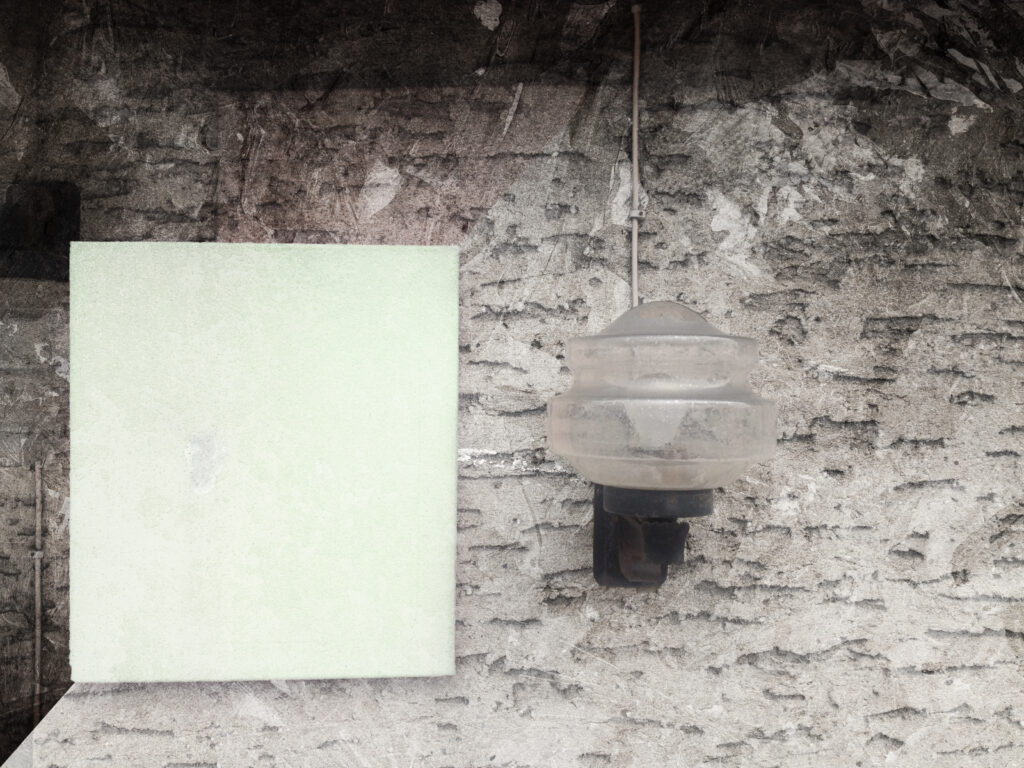 Photo by Markus Güntner
---